Voluntary Disclosures in Canada and Quebec
on Monday, January 9, 2017
by Jonathan Levy

(Jan 9, 2017) Our office has processed a large number of voluntary disclosures over the past 24 months with both the Canada CRA and Quebec Minister of Revenue.

Click here for more information about the Voluntary Disclsoure Program.

These voluntary disclosures have included many scenarios, including reporting undeclared income generated by assets in offshore accounts located outside of Canada and Quebec. Some of these voluntary disclosures also involved U.S. assets, and required coordination with a U.S. voluntary disclosure with the IRS.

We have developed expertise in handling voluntary disclosures, and are familiar with the approach currently being used by assessors to procees these applications by Canada CRA and Quebec Minister of Revenue. In addition, we have developed customized templates to compile and aggregate the required information for both the CRA and Quebec Minister of Revenue. Use of these templates allows us to process the data very efficiently, and to focus on the key issues which vary from file to file.

For more information about the Canada CRA program, click here .

For more information about the Quebec Minister of Revenue program, click here .

Recent changes to Revenu Québec's voluntary disclosure policy, click here .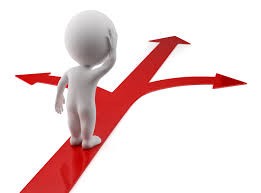 Back to all posts
News
(Oct 23rd, 2017) International accountancy network UHY releases its 2017 "Global real estate...
(June 14, 2017) Generally transactions becomes "statute barred" in Canada after three years and...
(April 10, 2017) Canadian capital investment lags the world average, putting future Canadian...
FAQ
Regulation 105 - Withholding tax rules for US and other foreign residents providing services in Canada
What are the new cheque-printing standards?
Why use a holding company?