QST Changes - Jan 1, 2013
Wednesday, October 31, 2012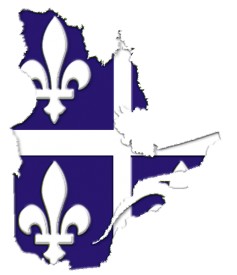 (Oct 31, 2012) Starting Jan 1, 2013, the Quebec Sales Tax (QST) will be harmonized with the Canadian federal Goods and Services Tax (GST/HST).

Under the new QST rules, starting on January 1, 2013 QST will be calculated at a rate of 9.975% on the selling price of goods and services excluding the GST.
This will result in total sales taxes in Quebec of
14.975%
(
5% GST
and
9.975% QST
). 
Businesses operating in Quebec will have to continue to report and track the GST/HST and the QST separately.
Quebec Sales Tax (QST) changes - January 1, 2013 - Details

The following changes are included in the new regulations:
Businesses selling products and services in Quebec will have to follow the "Place of Supply" rules. As result, they must register for QST, collect QST and file QST reports with Revenu Quebec (Note: as of November 1, 2012 the final legislation and procedures for this newly-introduced concept have not yet been distributed by Revenu Quebec).
Financial services will be changed from zero-rated to exempt for QST purposes. Financial services include investment and holding companies. Therefore, these businesses will no longer be entitled to claim Input Tax Refunds (ITR's) on expenditures related to the delivery of financial services after December 31, 2012.
Financial services businesses which are only registered for the QST (and not the GST) will be required to cancel their QST registration as of January 1, 2013. Those registered for both the GST and QST have the option to continue as registrants. Cancellation of the QST will not result in the repayment of previously claimed ITR's.
Starting April 1, 2013, all federal and provincial government entities and their respective agents will be subject to both GST/HST and QST. As a result, exemption certificates will no longer be applicable.
Quebec Sales Tax (QST) changes - January 1, 2013 - Planning Points

Computerized accounting systems and cash registers must be modified to accommodate the calculation of the new QST on the basis of three decimal points (9.975%) starting January 1, 2013.
Financial services businesses should consider accelerating their purchases prior to January 1, 2013 to recoup the QST while still possible.
Some businesses with establishments outside Quebec may have to register for the QST.
Quebec Sales Tax (QST) changes - January 1, 2013 - Further Information

Quebec Sales Tax (QST) changes - January 1, 2013 - Source Information

For additional information from the Quebec 
Ministère des Finances 
on these new
Quebec Sales Tax (QST)
measures, consult information bulletin
2012-4
published on
May 31, 2012
 that can be downloaded in PDF below.
This information is provided with the understanding that the author is not responsible for any errors or omissions or actions taken based on this information.
Readers are advised to obtain further information from their professional advisors.
Download: