Americans in Canada - the IRS will start receiving your investment details from Canadian financial institutions!
Thursday, February 6, 2014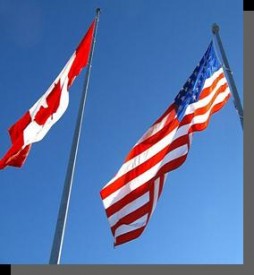 On Feb. 5, 2014 Canada and the US announced that an agreement was signed covering Canada's FATCA reporting requirements.

Under the agreement, financial institutions will report financial information on accounts held by US residents and US citizens (including US citizens who are residents or citizens of Canada) to the Canada Revenue Agency (CRA) which will then exchange the information with the IRS.

In addition, the IRS will provide the CRA with enhanced and increased information on certain accounts of Canadian residents held at US financial institutions.

Several exemptions from cross-border information exchange are listed in the agreement. For instance, the following accounts will not be reportable to the CRA (note that this exemption applies only to information exchange and not to other reporting requirements, such as form 8938):
Registered Retirement Savings Plans

Registered Retirement Income Funds

Registered Disability Savings Plans

Tax-Free Savings Accounts

RESP's
In addition, smaller deposit-taking institutions, such as credit unions, with assets of less than $175 million will be exempt.

The 30% FATCA withholding tax will not apply to clients of Canadian financial institutions, and can apply to a Canadian financial institution only if the financial institution is in significant and long-term non-compliance with its obligations under the agreement.

Draft legislation to implement the agreement will be released for comment shortly on the Department of Finance website.

Americans who are resident in Canada and not compliant with their US tax filing requirements should be aware and beware - starting in 2014 Canadian financial institutions could report information regarding their presence and investments that will end up in the hands of the IRS.
Legislative Proposals Relating To the Canada–United States Enhanced Tax Information Exchange Agreement.
US and Canadian Tax Services.