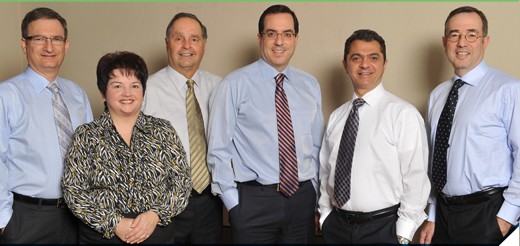 Partners & Principals
Our practice continues to be guided by our original philosophy, which stresses accessibility and professionalism.
An aspect of our commitment that will never change is the close personal involvement of our partners and staff in the activities of all our clients throughout the year. It is this participation that enables us to contribute meaningfully to the achievement of our clients' personal and business objectives.
Blog
on Wednesday, June 14, 2017 by Jonathan Levy (June 14, 2017) Generally transactions becomes "statute barred" in Canada after three years and are not subject to adjustments by the Canada...
on Monday, January 9, 2017 by Jonathan Levy (Jan 9, 2017) Our office has processed a large number of voluntary disclosures over the past 24 months with both the Canada CRA and Quebec Minister...
on Friday, January 6, 2017 by Jonathan Levy Please click here to download our 2017 Canada US Tax Survival Guide and let us know what you think!
on Monday, February 1, 2016 by Jonathan Levy We are pleased to release our 2016 Canada US Tax Survival Guide ...
on Wednesday, March 18, 2015 by Jonathan Levy (March 18, 2015) The Internal Revenue Service has reminded taxpayers that it's possible to pay their taxes electronically. Taxpayers who owe taxes...
on Monday, November 3, 2014 by Jonathan Levy The foreign-earned income exclusion for US persons will rise by $1,600 to $100,800 in the 2015 tax year. The estate exclusion will go up by...