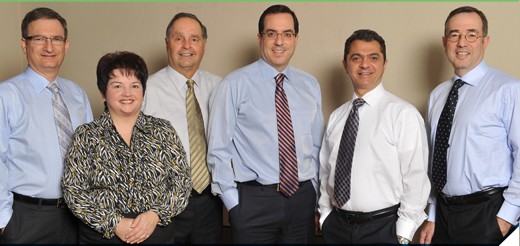 Partners
Our practice continues to be guided by our original philosophy, which stresses accessibility and professionalism.
An aspect of our commitment that will never change is the close personal involvement of our partners and staff in the activities of all our clients throughout the year. It is this participation that enables us to contribute meaningfully to the achievement of our clients' personal and business objectives.
Blog
on Monday, May 6, 2013 by Jonathan Levy   Our firm has recently seen a major increase in Regulation 102 and Regulation 105 related inquiries and mandates.  Our experience is that the...
on Monday, November 12, 2012 by Jonathan Levy (October 30, 2012) The Canada Revenue Agency (CRA) issued a news release stating that it is implementing "additional steps to protect taxpayers by...
on Friday, November 9, 2012 by Jonathan Levy Canadian parents (who are not Americans/Green Card Holders) often want to want to give gifts to their children who are US citizens or Green Card...
on Friday, October 26, 2012 by Edward Victor We recently planned and implemented an asset reorganization for a recently opened estate such that taxable assets were transferred to a holding...
on Tuesday, June 12, 2012 by Frank J. Leboff UHY Victor was engaged to assist a high net-worth family settle a complex estate.  This mandate included the preparation of final income tax...
on Tuesday, June 12, 2012 by Edward Victor UHY Victor is often called upon to advise families on estate planning, primarily to reduce income tax exposure, to equalize inheritances amoung...