Brahm

R.

Shiller
TEP, CPA auditor, CA
Partner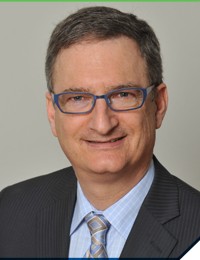 Areas of Professional Expertise
New business start-ups
Estate and Succession planning
Financing
Budgeting and cost reduction
Research and Development Tax Credits
Income and Commodity Taxes
Not-for-profit audits
Owner operated businesses
Information Technology (Computers)

Education & Designations
Chartered Professional Accountant designation (Québec, Ontario)
Graduate Diploma in Public Accountancy (Concordia University)
Bachelor of Commerce (Concordia University)

Community Service
Executive Committee Member of Congregation Dorshei Emet
Past President of Congregation Dorshei Emet
Past Chairman of Y Country Camp
"Preparing a Cross Border Income Tax Memo"
(UHY Annual Meeting, London - 2011)
Blog
on Friday, June 1, 2012  UHY Victor has developed extensive expertise in R & D claims. We recently revised a corporation's R & D application to use what is called the...
on Monday, April 2, 2012  I have spent considerable time this year working with professionals who earn income. Several of these individuals were unaware that they could...
on Wednesday, July 14, 2010 We are now completing the upgrade of the computer system at UHY Victor, which includes workstations, network and software. If you want an...