Jonathan

Levy
, MBA, CPA, CA
Partner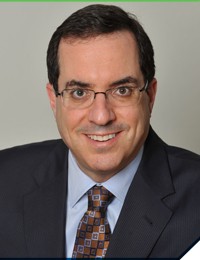 Areas of Professional Expertise

Canada - US cross-border tax and business issues
Regulation 105 and Regulation 102 issues
Set-up and sale of real estate and US-Canada tax issues

International, Corporate and Personal tax planning
Trusts and Estates
Financing of small and medium sized businesses
Strategic planning
Education & Designations
Chartered Public Accountant (Québec) and Chartered Accountant (Ontario) [CPA, CA]
Certified Public Accountant (Illinois) [CPA]
Trust and Estate Practitioner [TEP]
MBA (Concordia University)
Graduate Diploma in Public Accountancy (McGill University)
BA (Honors) Political Science and Sociology (McGill University)
Achievements
Liaison partner to UHY International
Chairman of the UHY Canada US Tax Team (CUTT)
Lecturer at McGill University in the areas of Finance and Taxation
Partner responsible for the firm's marketing program
Memberships
American Institute of Certified Public Accountants (AICPA)
Ordre des Comptables Professionnels Agréés du Québec
Canadian Institute of Chartered Professional Accountants
Institute of Chartered Professional Accountants of Ontario
Society of Trust and Estate Practitioners (STEP)
Public Speaking & Presentations
"US Fiscal Cliff Deal - Tax Update"
(

UHY Victor US Tax Team, Montreal - 2013

)
"Tax Issues: US Individuals and US Corporations Resident in Canada"
(

STEP US Canada Special Interest Group, Internet Conference - 2012

)
"Tax Issues for Americans Resident in Canada"
(

STEP US Canada Special Interest Group, Internet Conference - 2012

)
"Canada US Tax Planning"
(UHY Regional Meeting, Cartagena - 2012)
"Tax Issues for American Ex-Pats"
(UHY Regional Meeting, Cartagena - 2012)

"Doing Business in Canada"
(UHY Roundtable, Detroit - 2011)

"Canada US Tax Planning"
(UHY Regional Meeting, Puerto Rico - 2011)

International Tax Session Chairperson
(UHY Regional Meeting, Cancun - 2010)

"Glaxco Canada Suffers a Case of Indigestion!"
(UHY Regional Meeting, Cancun - 2010)

"Taxation of Investment Income" & "Corporate Taxation"
(McGill University - 2009)

"Canada US Tax Planning"
(UHY Regional Meeting, Cancun - 2008)

"Holding Corporations - the Good, the Bad and the Ugly"
(Accountants Study Group and STEP Study Group - 2007)
Blog
on Monday, May 6, 2013   Our firm has recently seen a major increase in Regulation 102 and Regulation 105 related inquiries and mandates.  Our experience is that the...
on Monday, November 12, 2012 (October 30, 2012) The Canada Revenue Agency (CRA) issued a news release stating that it is implementing "additional steps to protect taxpayers by...
on Friday, November 9, 2012 Canadian parents (who are not Americans/Green Card Holders) often want to want to give gifts to their children who are US citizens or Green Card...
on Sunday, April 1, 2012 I have recently assisted a non-resident vendor of Canadian / Quebec real estate.  The law states that a non-resident vendor of real estate...
on Tuesday, July 20, 2010   At present tax planners are waiting for the US government to clarify the future of US Estate Taxes. Effective January 1, 2010 the US federal...