Jon

Levy
MBA, CPA auditor, CA
Partner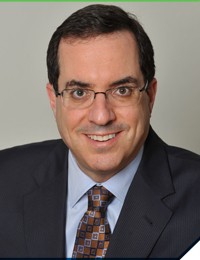 Areas of Professional Expertise
Transfer Pricing
Canada - US cross-border tax and business issues
Regulation 105 and Regulation 102 issues
Voluntary Disclosures (Canada/CRA and Quebec/Minister of Revenue)
International, Corporate and Personal tax planning
Trusts and Estates
Financing of small and medium sized businesses
Strategic planning
Education & Designations
Chartered Professional Accountant (Québec and Ontario) [CPA, CA]
Certified Public Accountant (Illinois) [CPA]
Trust and Estate Practitioner [TEP]
MBA (Concordia University)
Graduate Diploma in Public Accountancy (McGill University)
BA (Honors) Political Science and Sociology (McGill University)
Achievements
Co-Chair of the UHY Victor Canada US Tax Team (CUTT) (Ongoing)
Member of Board of Directors of Society of Trust and Estate Practitioners - STEP - Montreal Branch (Ongoing)
Liaison partner to UHY International (2010 - 2015)
Lecturer at McGill University & Concordia University in Finance and Taxation (1995-2010)
Memberships
American Institute of Certified Public Accountants (AICPA)
Ordre des Comptables Professionnels Agréés du Québec
Canadian Institute of Chartered Professional Accountants
Institute of Chartered Professional Accountants of Ontario
Illinois CPA Society
Society of Trust and Estate Practitioners (STEP)
IRS PTIN (Preparer Tax Identification Number) Registration
Public Speaking & Presentations
US Real Estate Rental Properties and "Active Participants" (UHY Victor US Tax Team, Montreal - 2018)
2018 US Estate Taxes - An Overview (UHY Victor US Tax Team, Montreal - 2018)
2018 Repatriaton Tax (IRC 965) (UHY Victor US Tax Team, Montreal - 2018)
2018 Tax Cuts and Jobs Act (UHY Victor US Tax Team, Montreal - 2018)
FIRPTA at the state level - 2018 (UHY Victor US Tax Team, Montreal - 2017)
FIRPTA Issues for 2018 (UHY Victor US Tax Team, Montreal - 2017)
US Gain on Sales of Interests in ECI-Generating Partnerships by Foreign Partners (UHY Victor US Tax Team, Montreal - 2017)
"Top 10 Transfer Pricing Issues for 2018" (UHY Regional Conference, Mexico - 2017)
2017 Streamlined Filings and SSN Requirements (UHY Victor US Tax Team, Montreal - 2017)
Reducing IRS Penalties: Procedures and Tips (UHY Victor US Tax Team, Montreal - 2017)
Controlled Foreign Corporations and Functional Currency (UHY Victor US Tax Team, Montreal - 2016)
"2017 - Post-Election US Tax Update" (UHY Victor US Tax Team, Montreal - 2016)
"US Taxation of US Citizens Living Abroad" (UHY Regional Conference, Panama - 2016)
"Income Resourcing and Foreign Tax Credits - How to Avoid Double Tax" (UHY Victor US Tax Team, Montreal - 2015)
"Treaty Based 1040 NR's and International Reporting Requirements" (UHY Victor US Tax Team, Montreal - 2015)
"Bye Bye Form 8891 - Been Good to Know You!" (UHY Victor US Tax Team, Montreal - 2014)
"U.S. LLC's and Canadian Investors: Opportunities and Pitfalls" (UHY Victor US Tax Team, Montreal - 2014)
"2014 Foreign Asset Reporting: Canada and the US" (Public Mutual Fund, Toronto - 2014)
"Canada - US Foreign Reporting in 2013: from the FBAR to the T1135" (STEP US Canada Special Interest Group, Internet Conference - 2013)
"CRA Foreign Reporting - 2013 Changes" (UHY Victor, Montreal - 2013)
"US Fiscal Cliff Deal - Tax Update" (UHY Victor US Tax Team, Montreal - 2013)
"Tax Issues: US Individuals and US Corporations Resident in Canada" (STEP US Canada Special Interest Group, Internet Conference - 2012)
"Tax Issues for Americans Resident in Canada" (STEP US Canada Special Interest Group, Internet Conference - 2012)
"Canada US Tax Planning" (UHY Regional Meeting, Cartagena - 2012)
"Tax Issues for American Ex-Pats" (UHY Regional Meeting, Cartagena - 2012)
"Doing Business in Canada" (UHY Roundtable, Detroit - 2011)
"Canada US Tax Planning" (UHY Regional Meeting, Puerto Rico - 2011)
International Tax Session Chairperson (UHY Regional Meeting, Cancun - 2010)
"Glaxco Canada Suffers a Case of Indigestion!" (UHY Regional Meeting, Cancun - 2010)
"Taxation of Investment Income" & "Corporate Taxation" (McGill University - 2009)
"Canada US Tax Planning" (UHY Regional Meeting, Cancun - 2008)
"Holding Corporations - the Good, the Bad and the Ugly" (Accountants Study Group and STEP Study Group - 2007)
Favourite Quote:
"Any problem you can't solve with a good guitar is either unsolvable or isn't a problem"

Blog
on Wednesday, June 14, 2017 (June 14, 2017) Generally transactions becomes "statute barred" in Canada after three years and are not subject to adjustments by the Canada...
on Monday, January 9, 2017 (Jan 9, 2017) Our office has processed a large number of voluntary disclosures over the past 24 months with both the Canada CRA and Quebec Minister...
on Friday, January 6, 2017 Please click here to download our 2017 Canada US Tax Survival Guide and let us know what you think!
on Monday, February 1, 2016 We are pleased to release our 2016 Canada US Tax Survival Guide ...
on Wednesday, March 18, 2015 (March 18, 2015) The Internal Revenue Service has reminded taxpayers that it's possible to pay their taxes electronically. Taxpayers who owe taxes...
on Monday, November 3, 2014 The foreign-earned income exclusion for US persons will rise by $1,600 to $100,800 in the 2015 tax year. The estate exclusion will go up by...